We've all seen those fun "shopping is my cardio" quotes floating around. And since Black Friday shopping may or may not be the most cardio you do all year long, you've got to be prepared! In the days leading up to Black Friday, get your body in gear with some workout moves that will help you be the best shopper you can be!
Sprints: Make sure you're fast on your feet to grab that sweater you've been eyeing from across the store.
Squats: Get your legs ready to pick up the last pair of leggings on the bottom shelf.
Calf raises: Those savings are within reach! Work on getting as high as you can on your toes so you can grab that shirt off the top shelf.
Bicep curls: You've got to prepare your arms for holding everything you're planning on trying on and buying!
Also, make a game plan. Research the stores with the best sales (ahem, Fabletics) and map out your perfect route. Consider when each store is opening and what sale is the best so you can hit all the sales on your list!
And finally, the moment you've been waiting for … Black Friday has arrived! All the work you've been doing is finally about to pay off. All you need to do now is plan the perfect outfit for your Black Friday shopping.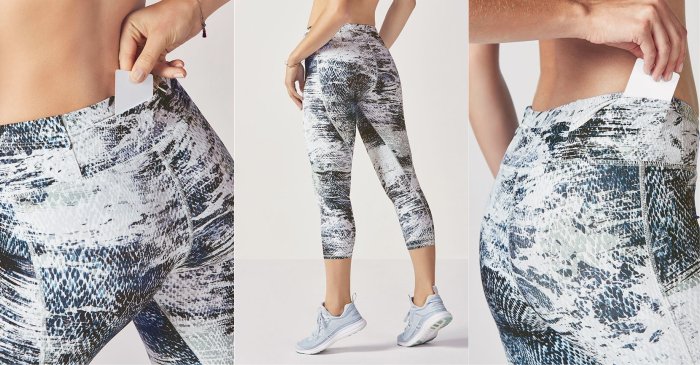 Leggings are a must! They're comfy, ready for anything and make it easy for you to try on clothes outside of the dressing room. We recommend either the Salar to hold you in without holding you back or any of our Gia styles—there are hidden pockets to hold cash and free up your hands!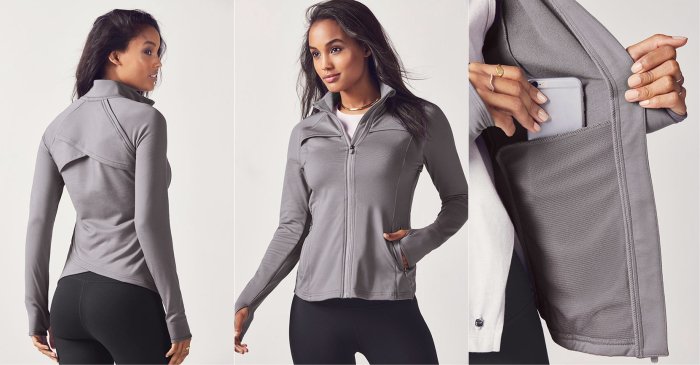 Layers upon layers are key (especially if you're camping out to get the best deal or starting early). Any of our jackets will do the trick, but the Kimmy has plenty of pockets and an earbud port so you can find your zen and listen to tunes wherever you are.
Finish your look with a backpack. Go hands-free with the Everything Backpack, which has plenty of compartments to stash water, snacks and anything else you need to fuel up quickly in between stores!
We've got some ahh-maz-ing deals planned for Black Friday (both online and in store). Hint: we recommend getting a head start now! Add your favorites to your cart so you're ready to buy when the sales come around!